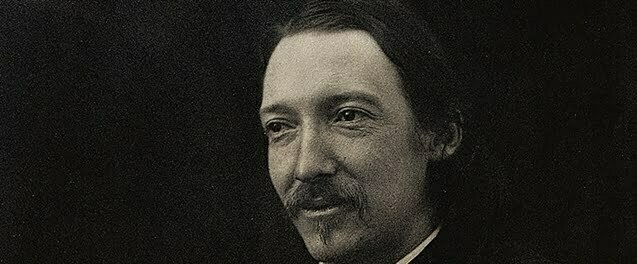 Robert Louis Stevenson settles on Samoa
To listen to this post, click here –
On this day in 1850 the Scottish writer Robert Louis Stevenson was born, creator of some of the most unforgettable characters in English literature: Long John Silver (modelled on a friend he fell out with) and Jim Hawkins from Treasure island, Davy Balfour and Alan Breck from Kidnapped and the sinister split personality of Dr Jekyll and Mr Hyde.
The grandson of the famous engineer Robert Stevenson, he was a strange and precocious child with a vivid imagination and a love of travel, which took him eventually to the Pacific Ocean with his wife Fanny. He settled and lived his last years on Samoa.
It seems that he never lost the ability to see the world through the eyes of a child. In one story about him, he formally donated, by deed of gift, his own birthday to the daughter of an American Administrator on the Island, since she was born on Christmas Day and had no birthday celebration separate from the family's Christmas.
Stevenson wrote some amazing poetry. Here is his beautiful poem called Romance:
I will make you brooches and toys for your delight
Of bird-song at morning and star-shine at night.
I will make a palace fit for you and me
Of green days in forests and blue days at sea.
I will make my kitchen, and you shall keep your room,
Where white flows the river and bright blows the broom,
And you shall wash your linen and keep your body white
In rainfall at morning and dewfall at night.
And this shall be for music when no one else is near,
The fine song for singing, the rare song to hear!
That only I remember, that only you admire,
Of the broad road that stretches and the roadside fire.
Today I give thanks for the genius of writers such as Stevenson; for the way they enrich our minds.