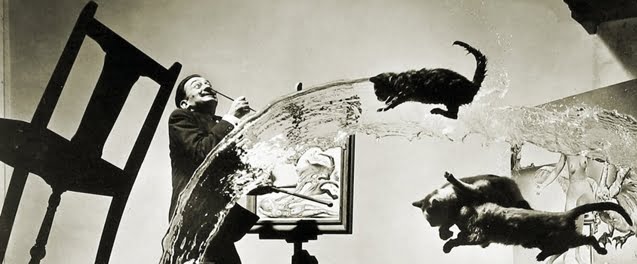 Salvador Dali's surreal lifestyle
On this day in 1904 Spanish painter Salvador Dali was born.
Dali's work was matched by his extraordinary behaviour. As befitted a surrealist, his publicity stunts were highly unusual such as giving a lecture in a diving suit and travelling with a pet ocelot. His prolific output included painting, sculpture, photography, film and clothes design.
With his wife and muse Gala he was to be found in the great art centres of the world, Paris, London and New York, outrageously dressed and groomed. He was a friend of Frederico Garcia Lorca. Here is part of Lorca's poem, Arbolé, Arbolé, translated by William Bryant Logan :
Tree, tree
Dry and green.
The girl with the pretty face
Is out picking olives.
The wind, playboy of towers,
Grabs her around the waist.
Four riders passed by
On Andalusian ponies,
With blue and green jackets
And big, dark capes.
'Come to Cordoba, muchacha.'
The girl won't listen to them.
Three young bullfighters passed,
Slender in the waist,
With jackets the colour of oranges
And swords of ancient silver.
..The girl with the pretty face
Keeps on picking olives
With the grey arm of the wind
Wrapped around her waist.
Tree, tree, dry and green..
Today I will do something that helps me to recognise that I am a good person who should feel love for himself.
Photo credit: "Dali Atomicus" by Salvador Dali and Philippe Halsman