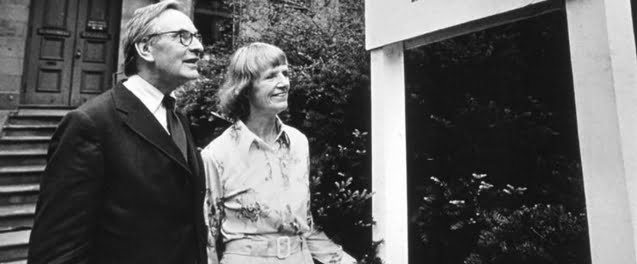 Monica Dickens, a thoroughly nice Samaritan
On this day in 1915 English writer Monica Dickens was born.
The unconventional daughter of a well to do family, and a great granddaughter of Charles Dickens, she chose to go into service as a housemaid and cook on leaving school. This led to her writing her first book about her experiences, One Pair of Hands which was an instant success and has never been out of print. She worked throughout the Second World War and wrote books about her various jobs and later moved to the United States after marrying an American. She lived there happily for over thirty years, with two adopted daughters, still writing stories about England.
During this time she was instrumental in starting the Samaritans movement in the US through her friendship with founder Dr Chad Varah. She returned to England after her husband's death and continued to write and support good causes, by all accounts a thoroughly nice person. Here is a Poem by American James Weldon Johnson, whose cause was American Civil Rights, something Monica Dickens would have recognised, I Hear the Stars Still Singing:
I hear the stars still singing
To the beautiful, silent night,
As they speed with noiseless winging
Their ever westward flight.
I hear the waves still falling
On the stretch of lonely shore,
But the sound of a sweet voice calling
I shall hear, alas! no more
Today I will examine my relationships with others in my life and work to improve them wherever possible.