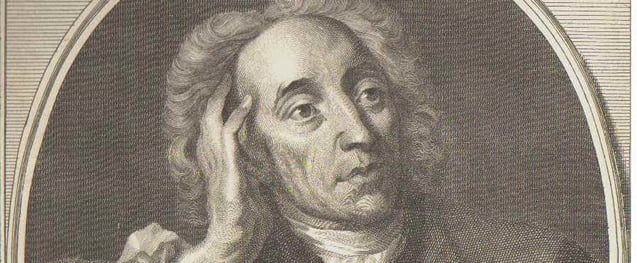 Alexander Pope, Twickenham's tiny poet
On this day in 1688 English poet Alexander Pope was born.
He grew up extremely well educated, mostly through his own efforts and made a career as a writer and poet from an early age. He suffered from bone disease and grew to only 4ft 6ins tall. Nevertheless he was very sociable and knew many of the literary figures of the day. He formed the Scriblerus Club that focused on the writing of satire and became a popular London figure.
As well as translating Homer's great works, the Iliad and the Odyssey, he wrote several long narrative poem into the classical style, the best known being the Rape of the Lock. Pope lived in Twickenham, West London where his house with its famous Grotto was often full of visitors. Here is a poem by his friend, Lady Mary Wortley Montague – perhaps it was written in Pope's garden, Hymn to the Moon:
Thou silver deity of secret night,
Direct my footsteps through the woodland shade;
Thou conscious witness of unknown delight,
The Lover's guardian, and the Muse's aid!
By thy pale beams I solitary rove,
To thee my tender grief confide;
Serenely sweet you gild the silent grove,
My friend, my goddess, and my guide.
E'en thee, fair queen, from thy amazing height,
The charms of young Endymion drew;
Veil'd with the mantle of concealing night;
With all thy greatness and thy coldness too.
Today I will remember the words of the Greek philosopher, Epictetus: 'See children putting hands into a jar to pull out sweets. If they fill their hand, they cannot pull it out and fall to crying. When they let a few go, they can take out the rest. So you too moderate your desires, that they are not too much'