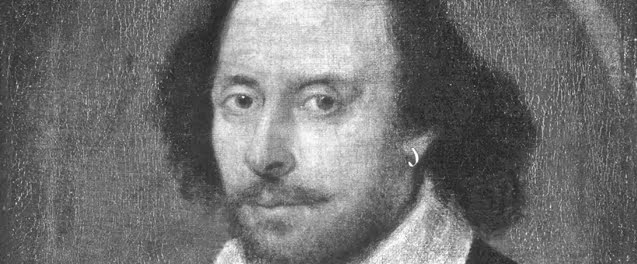 Shakespeare's sonnets – which is the most beautiful?
On this day in 1609 Shakespeare's sonnets were first published in London.
Shakespeare's writings are well known for their many hidden meanings and illusions and the sonnets have baffled commentators for centuries. We will probably never know to whom they were addressed just as we don't really know who the true Shakespeare was, the man behind the facade. We cannot even be sure what his sexual preferences were and reading the sonnets for clues just results in more confusion.
It is tempting to speculate that, given his cleverness and deviousness, he might have left somewhere in his writings a clue that would unlock the truth. It is as if Shakespeare is standing in the shadows gently mocking us. And so it is likely to remain. Our best choice is simply to enjoy the beauty of the poetry. Here is one that many consider the most beautiful sonnet of all, Sonnet XVIII – was it written to a man or a woman?
Shall I compare thee to a summer's day?
Thou art more lovely and more temperate:
Rough winds do shake the darling buds of May,
And summer's lease hath all too short a date;
Sometime too hot the eye of heaven shines,
And often is his gold complexion dimm'd;
And every fair from fair sometime declines,
By chance or nature's changing course untrimm'd;
But thy eternal summer shall not fade,
Nor lose possession of that fair thou ow'st;
Nor shall death brag thou wander'st in his shade,
When in eternal lines to time thou grow'st:
So long as men can breathe or eyes can see,
So long lives this, and this gives life to thee.
Today I will remember to be grateful for what I know and have.