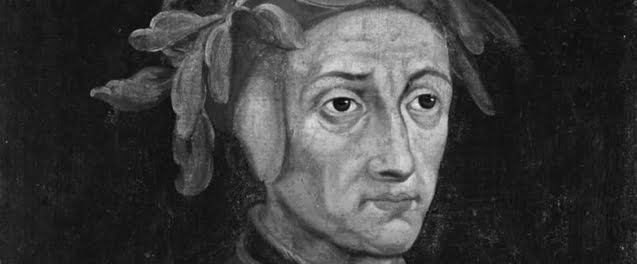 Dante Alighieri's courtly love for Beatrice
On this day in 1265 Italian poet Dante Alighieri was born in Florence.
Dante's family were caught up in the fighting between various factions at the time and Dante himself fought in the battle of Campaldino between the Guelphs and the Ghibellines. Because of the enmity going on in Florence, Dante was exiled in 1301 for the rest of his life and never returned to the city of his birth.
During this exile he wrote his most famous work, The Divine Comedy (the word 'comedy' was used to describe a story that had a satisfactory ending). Dante is famous for his idea of courtly love which he experienced with his childhood fancy, Beatrice Portinari which was never consummated. He wrote her several sonnets. This one, translated by English poet Dante Gabriel Rossetti, he wrote after meeting her for the last time:
To every captive soul and gentle heart
Into whose sight this present speech may come,
So that they might write its meaning for me,
Greetings, in their lord's name, who is Love.
Already a third of the hours were almost past
Of the time when all the stars were shining,
When Love suddenly appeared to me
Whose memory fills me with terror?
Joyfully Love seemed to me to hold
My heart in his hand, and held in his arms
My lady wrapped in a cloth sleeping.
Then he woke her, and that burning heart
He fed to her reverently, she fearing,
Afterwards he went not to be seen weeping.
Today I will remember the words of Kahlil Gibran: "there are those who have little and give it all. These are the believers in life and the bounty of life and their coffers are never empty". I cannot receive until I give.