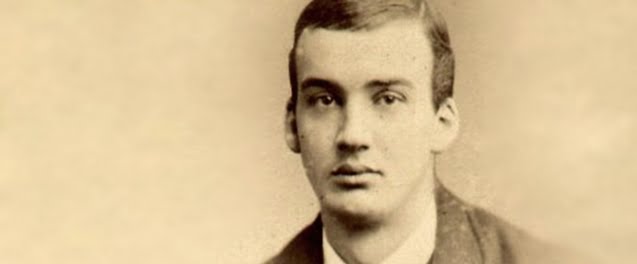 John Meade Falkner, war weapons manufacturer and novelist
On this day in 1858 the English author and businessman John Meade Falkner was born.
Apart from writing the much loved novel Moonfleet and several other stories and guidebooks, Falkner was remarkably active, for six years during the First World War and after, chairman of Armstrong Whitworth, one of the world's largest war weapons manufacturers.
Moonfleet is an exciting story of smuggling and adventure on the Dorset Coast and was a school favourite for many years. Falkner based his imaginary village on real locations around Portland Bill.
He also wrote poems. This one is called After Trinity:
We have done with dogma and divinity,
Easter and Whitsun past,
The long, long Sundays after Trinity,
Are with us at last;
The passionless Sundays after Trinity,
Neither feast-day nor fast.
Christmas comes with plenty,
Lent spreads out its pall,
But these are five and twenty,
The longest Sundays of all;
The placid Sundays after Trinity,
Wheat-harvest, fruit-harvest, Fall.
Spring with its burst is over,
Summer has had its day,
The scented grasses and clover
Are cut, and dried into hay;
The singing-birds are silent,
And the swallows flown away.
..Twenty-fifth after Trinity,
Kneel with the listening earth,
Behind the Advent trumpets
They are singing Emmanuel's birth.
Today I will do my best and will stretch my potential to the fullest.