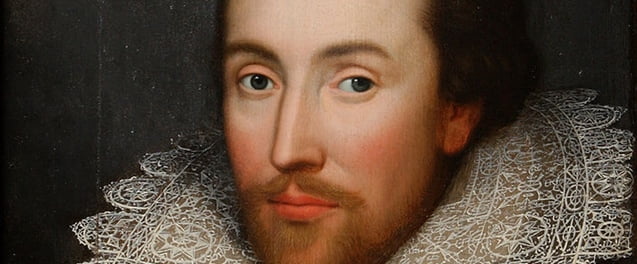 Shakespeare's Romeo and Juliet has more than one theme
On this day in 1595 the first performance of Shakespeare's Romeo and Juliet took place. This tale of teenage love, violence and death is the most sexually charged of all Shakespeare's plays, which may account for its popularity and explain why it has been filmed so many times. It contains some of the most beautiful lines that the bard ever wrote.
If the play was simply a story of adolescent romance, it would not have been so well remembered. As always, Shakespeare has other messages to give. Take Romeo for example – he is not just a hormonal teenager helplessly driven by his emotions, but a youth who grows up and acts decisively, once his friend Mercutio has been killed.
In other words, love turns young men into wimps and that wasn't good, either in 14th century Verona or in 16th century London where young men had to be fighters to survive.
Not everyone liked the play. Diarist Samuel Pepys wrote in 1662: "It is a play of itself the worst that I ever heard in my life." Luckily, most people did not agree.
Here are some of the most famous lines in the play, if not in all literature:
But, soft! What light through yonder window breaks?
It is the east, and Juliet is the sun.
Arise, fair sun, and kill the envious moon,
Who is already sick and pale with grief,
That thou, her maid, art far more fair than she.
Be not her maid, since she is envious;
Her vestal livery is but sick and green
And none but fools do wear it; cast it off.
It is my lady, O, it is my love!
Oh, that she knew she were!
Today I reflect upon spirituality and the need to understand emotions rather than to be driven by them from day to day.