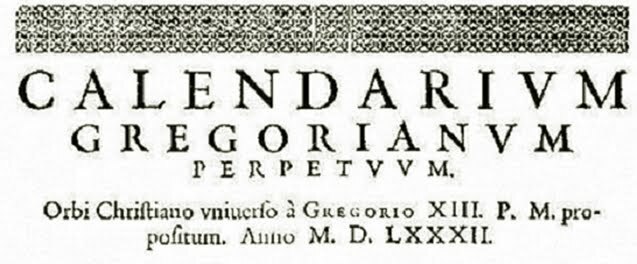 The day that never happened
On this day in 1582, October 5th 'Never Happened'.
Under the urging of the Catholic Church, much of Europe replaced the Julian calendar with the Gregorian calendar; the switch required the ten days after October 4th to be skipped. People panicked, thinking the government was robbing them of a week of their lives.
Folk were a little more simple back then and could not separate the concepts of measuring time (the calendar) and time itself (you'll die when you die, regardless of what church and state decide to call that day). Today's poem is entitled It Never Happened (Anon):
It never happened,
That I loved this much,
It never happened,
Because, in the past, I didn't love,
But I played the role of love,
It never happened,
I didn't know any woman before you,
That defeated me, took my weapons,
That beat me, in my own kingdom,
That took the masks off of my face,
It never happened, my lady,
That I tasted fire, and burning.
Be sure, my lady,
Thousands will love you,
And you will receive love letters,
But you will never find, after me,
A man that loves with the honesty,
You will never find it,
Not in the west, Nor in the east.
Today I ask that I will make the best possible use of the time that I have and live each day as if it is my last.