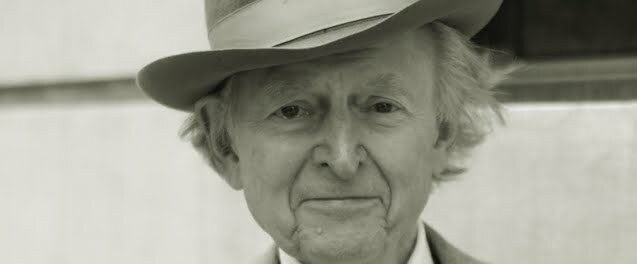 Tom Wolfe nearly made a career in baseball
On this day in 1931 the writer and journalist Tom Wolfe was born. Wolfe excelled both academically and at baseball – he considered turning professional. He favoured saturation reporting where the journalist spends huge amounts of time involved in a subject's life.
His masterpiece is probably the novel Bonfire of the Vanities, which he wrote as weekly instalments in Rolling Stone magazine, deliberately copying the method that Dickens and Thackeray had pioneered a century earlier. The book was a huge success. Its title comes from the famous 1497 Bonfire of the Vanities that took place in Florence.
This poem, a small part of it, by modernist poet Don Marquis, Unrest, would have resonated with Wolfe:
A fierce unrest seethes at the core
Of all existing things:
It was the eager wish to soar
That gave the gods their wings.
From what flat wastes of cosmic slime,
And stung by what quick fire,
Sunward the restless races climb! –
Men risen out of mire!
There throbs through all the worlds that are
This heart-beat hot and strong,
And shaken systems, star by star,
Awake and glow in song.
But for the urge of this unrest
These joyous spheres are mute;
But for the rebel in his breast
Had man remained a brute.
Today I will practise mindfulness as a way of living one day at a time, because the past cannot be changed and the future may never happen.