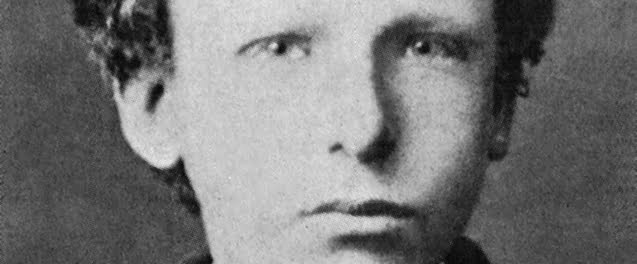 Vincent Van Gogh painted what he felt
On this day in 1853 the Dutch painter Vincent Van Gogh was born. A recent biography suggested that his death at the age of 37 was not suicide but an accident caused by two local boys playing cowboys with a faulty gun. The painter had been in mental torment with large mood swings for a long time.
Great paintings do not have to come from great emotional upheaval but, in the case of Van Gogh, the two are hard to separate because his feelings were so involved in the painting process. Whereas other artists such as Monet, for example, painted what they saw, Van Gogh painted what he felt about what he saw.
There is something infinitely moving about the thought of this lonely and unstable genius channelling his emotional ups and downs onto beautiful canvasses which few people appreciated until after he died. It is what makes him so special. Here is Baudelaire's famous poem on loneliness – he knew about it too:
What will you say tonight, poor lonely soul,
What will you say old withered heart of mine,
To the most beautiful, the best, most dear,
Whose heavenly regard brings back your bloom?
We will assign our pride to sing her praise:
Nothing excels the sweetness of her will;
Her holy body has an angel's scent,
Her eye invests us with a cloak of light.
Whether it be in night and solitude,
Or in the streets among the multitude,
Her ghost before us dances like a torch.
It speaks out: 'I am lovely and command
That you will love only the Beautiful;
I am your Guardian, Madonna, Muse!
Today I ask that I will never be so lonely that I find it unbearable; I will not be too proud to ask for help.