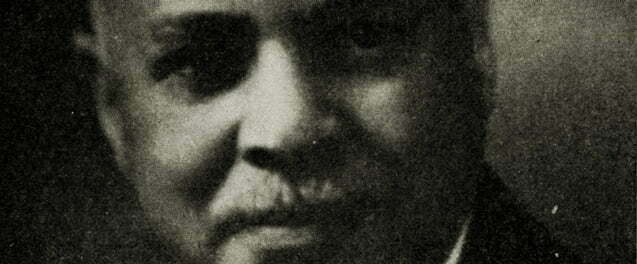 WC Handy fathers the blues
To listen to this post, click here –
On this day in 1912 Memphis Blues by WC Handy was the first blues song to be published, from which sprang the jazz age and ultimately, the whole popular music phenomenon.
Known as the 'Father of the Blues', Handy grew up in the Deep South but later moved to New York. He became blind following an accidental fall from a subway platform in 1943. A much loved figure, more than eight hundred people attended his 84th birthday party at the Waldorf-Astoria Hotel.
When he died in 1958, over 25,000 people attended his funeral in Harlem's Abyssinian Baptist Church and over 150,000 people gathered in the streets near the church to pay their respects. Three years before his death, Elvis Presley began making records in Memphis, Tennessee. Heartbreak Hotel became number one in the charts in 1956. History does not record if they ever met but Presley had great respect for the blues tradition.
Here is the start of one of Handy's greatest songs that really gives a blues flavour – Beale Street Blues:
You'll see pretty browns in beautiful gowns
You'll see tailor-mades and hand-me-downs
You'll meet honest men and pick-pockets skilled
You'll find that business never closes
Till somebody gets killed
If Beale Street could talk, if Beale Street could talk
Married men would have to take their beds and walk
Except one or two, who never drink booze
And the blind man on the corner
Who sings the Beale Street Blues.
Today I give thanks for the joy that music brings to the world.