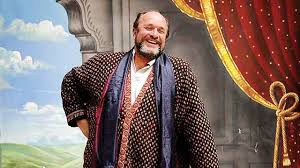 William Dalrymple, Historian, Presenter and Chronicler of Djinns, Jains and Jesus (and so much more)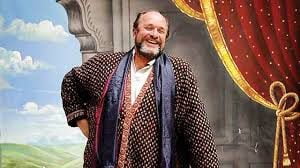 The genial yet commanding figure of William Dalrymple has been a regular feature of the wonderfully unique Beyond Borders International Festival at Traquair House, Innerleithen in Scotland, since it began in 2010.
As he explained to me when we met, after he had chaired an absorbing session (on Joseph Conrad given by the witty and fearsomely erudite Harvard Professor Maya Jasanoff), he is a cousin of Catherine Maxwell Stuart, Laird of Traquair and wife of Festival founder Mark Muller Stuart, QC.
"I grew up not far from here and when I come to this place, I see so many old friends. It's really special for me and I look forward to going every year."
William and his wife, the artist Olivia Fraser and their three children, now live most of the year at his home in India, near Delhi, but summer in the UK, mainly London and Edinburgh.
We are sitting on the sunny terrace of Traquair House, Scotland's oldest inhabited house, which is a pleasure in itself. Each year at the end of August, this small yet beautifully programmed festival has taken place in this unique setting, in the Scottish Borders.
What, I ask him, does he particularly like about the festival itself and the way it has developed since its inception:
"Well, the combination of a literary, historical and political festival is quite unusual. I helped start the Jaipur Literature Festival in India, where we do a bit of this sort of thing though it is mainly literary, and the numbers that attend are now really huge. But the delight of this place is that it is small and intimate and in such a beautiful setting. I think it is getting better every year and may perhaps influence, little by little, some people's thinking in the world at large, but basically it remains a literary festival where people exchange information and ideas. The world is not waiting with bated breath to see what we do or say. That does not belittle it, that is what literary festivals are for."
Scotland of course, has not only an extraordinary cultural and political heritage for such a small country, but it also has a recent track record, through its independence movement, of promoting and nurturing its national culture and identity. Does this, I wonder, add prestige to the festival:
"Yes. I think Mark has done a great job in bringing this place into the modern world. When I was a child living in Scotland, houses like this were empty and dead but now people come here from all over the world, and not only to festivals like this. They also come here to attend more private events, perhaps of a political nature, where many important subjects are discussed and far-reaching decisions are taken."
We talk about his work – he is of course an authority on the history, culture and politics of Asia with an impressive list of publications and an awe-inducing list of awards and academic posts. His first book "In Xanadu – A Quest" was written in 1989 when he was only 22 and at university. This witty and fast-moving account of his travels, retracing Marco Polo's 1270 AD journey from Jerusalem to Shangdu in China along the Silk Route, signalled the start of his remarkable career. I recall its freshness and sense of excitement. Could he I wonder, do a similar journey today or would it just be too difficult or too dangerous:
"Well, I suppose, yes. Things change of course – some countries are easier to get into (eg Lebanon) than they were then, whereas some other, such as Syria or Afganistan are clearly much more difficult or almost impossible. In general, I think the whole journey would be more difficult today. But that doesn't mean that I wouldn't try."
Eastern countries, I say, apart from the very hostile ones, seem more available as trading partners than they were then, particularly China and India. Does he think we are approaching them in the right way, in this time of Brexit:
"Absolutely not. The British still seem to think that their empire was a benevolent one that did little harm, especially when compared to the empires of other European countries, and they seem to think that this gives them some sort of special relationship with former empire countries, especially India. But Indians for example, now see the British Raj as a time when the wealth of India was plundered and taken to Britain. Increasingly they are complaining, and we are likely to see this continue. Perhaps they will want some of the valuable stuff back, stuff that we looted years ago. But basically, India is a much greater trading country than Britain nowadays and most big businesses in India see Britain as weak and likely to get weaker, so they are not especially interested in us as a trading partner."
And the Commonwealth – does that matter?
"The Commonwealth has very limited use – it may help a few smaller countries to meet and share and trade together but for the larger countries it is really an irrelevance."
Dalrymple finds it hard not to despair of British attitudes to Asian countries. Clearly, we must do better. But how can we change our approach, especially when new trade links are so urgently needed?
"We should definitely change our approach. For example, Theresa May came to India looking for a better trading relationship recently, and was asked in return to make it easier for Indian students and other visitors to get visas. When she could not agree to this, the talks basically ended in failure – Prime Minister Modi was no longer interested. Britain needs to understand that sentimental ties such as cricket and the English language do not nowadays mean a special relationship. Most of today's Indian businessmen are more interested in doing deals with the US or China."
And what about Brexit, how do they see Britain's decision to leave the EU, from their side of the world, I wonder. Perhaps some peoples' hope –  that we can pick up new trading deals from Asia to compensate for the trade we lose with Europe, is unduly optimistic:
Definitely. I think that much of the world sees Britain's decision to leave the EU as a huge mistake – after all, we had a pretty good position in there with influence, great trading arrangements and our own currency. And we threw it away.
Well moving on.. I believe that you're writing a book about the British East India Company
Yes, the plundering of India that went on in the eighteenth century under the Company was worse than the plundering that went on in the nineteenth century, under the Raj. There may have been some reciprocal benefits in the way of employing local skills sometimes to a high degree, but basically it was plunder and not a pretty story.
I gather that you are not complimentary about Sir Robert Clive whom I thought most people regard as a great 'empire builder':
Clive was in charge of the East India Company for a time and plundered millions of pounds from India. He was a sociopath who did a great deal of harm, not just to others but eventually to himself, ending with his suicide.
What work does he have in the pipeline, I ask – what plans for the future?
"Finishing that book and various broadcasting events and festival will keep me busy for the rest of this year and beyond."
We hurry to get to the next event on this absorbing programme and later I listen to him treating the audience to a preview of his East India Company book*, soon to be published. 'Loot' he tells us, was the first Hindustani word to enter the English language – no surprise there.
His talk is enthusiastically received and he ends by reminding us that history repeats itself – commerce, empire building and corporate plunder goes on and the balance of power shifts over time from East to West and back again. In today's world where mega corporations bully and manipulate governments and consumers alike, this is obvious. In short, there are important lessons to be learnt from history – if only politicians would listen. I can't think of a better or more lucid historian than this man, to tell them.
*The East India Company: The Original Corporate Raiders by William Dalrymple. Out soon – no publication date yet.