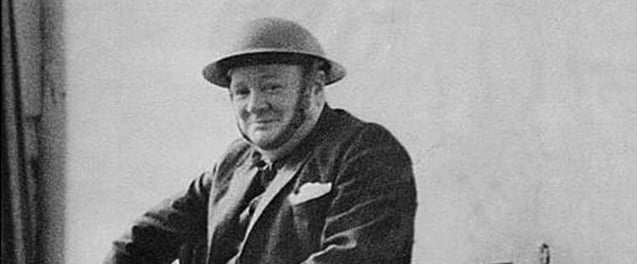 Winston Churchill's varied life
On this day in 1965 Winston Churchill died in London, aged 90. Throughout his extraordinary life, Churchill undertook an amazing range of activities and experienced a huge variety of situations, including being under fire many times. As a soldier, war correspondent, member of parliament and statesman, he travelled the world meeting kings, presidents and dictators.
On one occasion he nearly met his arch enemy, Adolf Hitler, as recounted in his book The Gathering Storm. Churchill is also remarkable for his many hobbies which included painting, butterfly breeding and bricklaying. He is a national hero in a similar way to Sir Francis Drake, who famously defeated the Spanish Armada in 1588.
The sentiments behind Henry Newbolt's poem Drake's Drum could apply to Churchill. Here is the first stanza:
Drake he's in his hammock an' a thousand mile away,
(Capten, art tha sleepin' there below?)
Slung atween the round shot in Nombre Dios Bay,
An' dreamin' arl the time o' Plymouth Hoe.
Yarnder lumes the island, yarnder lie the ships,
Wi' sailor lads a-dancin' heel-an'-toe,
An' the shore-lights flashin', an' the night-tide dashin'
He sees it arl so plainly as he saw it long ago.
Drake he was a Devon man, an' ruled the Devon seas,
(Capten, art tha sleepin' there below?),
Rovin' tho' his death fell, he went wi' heart at ease,
An' dreamin' arl the time o' Plymouth Hoe,
"Take my drum to England, hang it by the shore,
Strike it when your powder's runnin' low;
If the Dons sight Devon, I'll quit the port o' Heaven,
An' drum them up the Channel as we drummed them long ago."
Today I am grateful for the courage and determination of all great men.