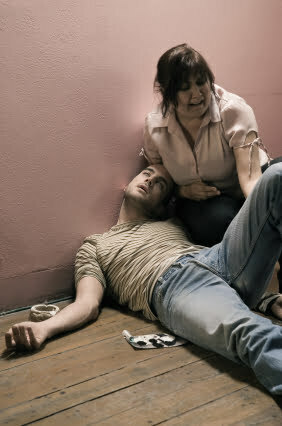 Crucifixion – A Poem by Jeff Blair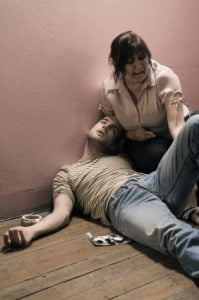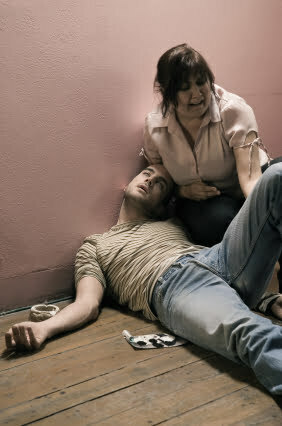 by jeff blair
who am i ,
what do you see ,
am i nothing ,
or am i free ,
free from an illness and what you say is my fault
and theres nothing you can do for me .
I'm a criminal ,
thats how I'm treated when i am caught with the drugs i bought
i hear words ,
but i hear no compassion ,
no understanding
this. is the usual fashion,
because i bought drugs on the streets of my town ,
no one understood how much i felt down
i walk around in a long black cloak ,
like a spectre with a face wrinkled like the bark of an oak
for i am gone
i am lost ,
the drugs i took
my life was the cost .
i am a walker ,
a non talker ,
my voice is silent ,
dont come near me for i am violent .
i am a vampire
i am a ghoul
theres nothing you can do for me , nothing at all.
when im dead and my body is found ,
why will i not be laid in hallowed ground .
a stone with my name ,
there should be no such thing ,
no choir or angels
none should sing .
i had no parents for me there was no birth ,
i was spawned from the bowels of this earth.
i am a junkie
i am a loser
as i grew up my choice was to become a user .
this is the mind frame of most around me , this is really the ignorance that surrounds me .
do they not see the young child that was at school ,
this man who's pen is now his tool
the man who is clean , and has a message to send ,
a message i will keep sharing untill the end .
for i have not brought an apocalyptic day .
nor did i look up
and steal the suns ray,
i have not brought the dawn of the dead ,
these are the thoughts inside clean and sober heads .
these people who live normal
everyday lives ,
who sit at the tv ,
with there children and wives and see in a cop show the mad addict with a gun ,
thats the man who
is no ones son .
that user that loves his life of crime
who is so looking forward to
doing more time .
that man who is stealing to get his next fix,
has never had a job ,
he just does it for kicks .
why is there this ignorance that no one can see
why is it no one listens to you or to me ?
this world needs to change its views of the addicts it sees .
to open there eyes and wipe away the mud .
and see the real person ,
not the monster who drinks blood .
a long time ago a man was nailed to a cross , because people never understood who he was,
some people make me feel like i should be crucified too
because of this stigma that lies in you .
please dont see a man wrapped in thorns
see the man who is in recovery and will see many more dawns .
the man who your listening to
and hearing my voice ,
its only with your help that i get a choice .
Copyright © Jeff Blair. This poem, or parts thereof, may not be reproduced or transmitted in any form or by any means, electronic or mechanical, including recording, photocopying, offset, or by any information storage and retrieval system without permission in writing from the author, except by reviewers who may quote brief passages to be printed in a magazine or newspaper.