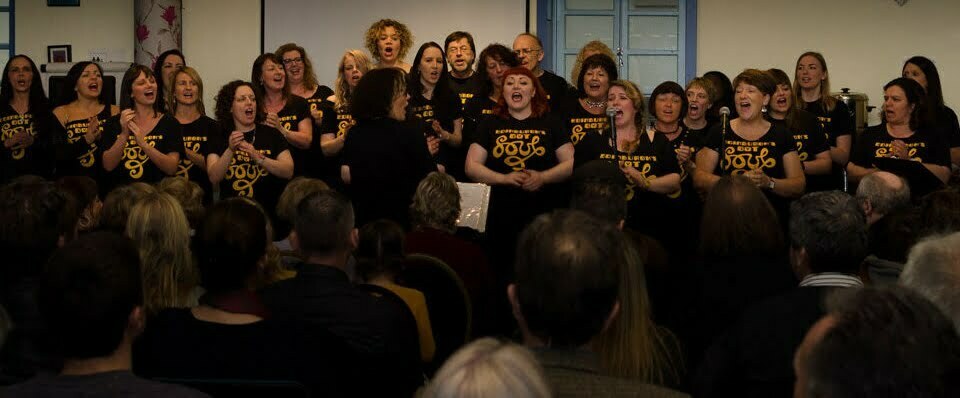 The Edinburgh Book Launch of Poetry Changes Lives
The book launch was held at the Serenity Café off Holyrood Road, Edinburgh on April 8th 2016.
A capacity crowd of over a hundred gave the proceedings a great atmosphere from the start. The evening began with a set from the marvellous Edinburgh Got Soul Choir, led by its founder the super-energetic Maryam Ghaffari. The Choir is a great success story in itself and is now officially a part of the 'Spirit of Scotland' brand and we were lucky to have them performing with us.
Here is a short video to give you an idea of their talent:

I read extracts from the book and went on to speak about the power of poetry and the way that it can be used as therapy to help people in a number of ways – traumatic events, loneliness and depression, bereavement and addiction — and gave some examples of famous figures who wrote poetry, probably for relaxation.
The book's editor Stephanie Wolfe Murray followed — the founder of Canongate Publishing. She gave her insights into the books creation and its usefulness as a daily source of information, enjoyment and inspiration.
A further set from the Choir had everyone boogieing and rounded off the evening in style.
Thanks to all who came and special thanks to the Serenity Café for providing a perfect venue for such an event and for their hard work in publicising and preparing the venue.
Next stop Dundee, I hope. Then London. Then Paris.
After that who knows – the world is waiting…