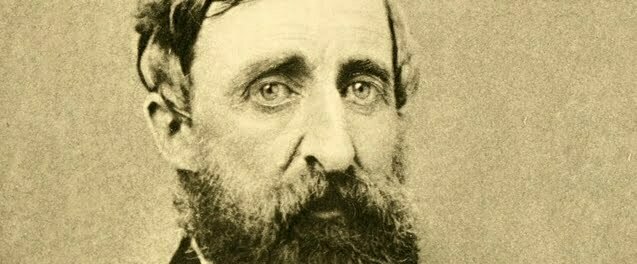 David Thoreau invents civil disobedience
TO LISTEN TO THIS WHOLE POST, CLICK HERE –
On this day in 1846 Henry David Thoreau was jailed in Massachusetts for non-payment of taxes.
This event happened while he was engaged in his famous two year experiment of living alone on a hut in the woods so as to experience life and survival at its most basic level. A Harvard graduate and a free thinker, Thoreau also originated the idea of civil disobedience, arguing that individuals should not allow governments to overrule their consciences, indeed they have a duty not to allow themselves to be made the agents of injustice. He was motivated at the time by his disgust with slavery but his idea has stood the test of time and has been used in many causes worldwide. Martin Luther King is a famous example.
Today's quote comes from another brave man: Martin Niemöller (1892–1984) was a prominent Protestant pastor who emerged as an outspoken public foe of Adolf Hitler and spent the last seven years of Nazi rule in concentration camps. He narrowly escaped execution and lived to become a leading member of the German Peace Movement after the war. He died in Wiesbaden aged ninety-two:
First they came for the Socialists, and I did not speak out—
Because I was not a Socialist.
Then they came for the Trade Unionists, and I did not speak out—
Because I was not a Trade Unionist.
Then they came for the Jews, and I did not speak out—
Because I was not a Jew.
Then they came for me—and there was no one left to speak for me.
It is another way of saying: "For evil to prevail, all that is needed is for the good to do nothing."
Today I pray that I will be brave enough to speak out whenever I see injustice.