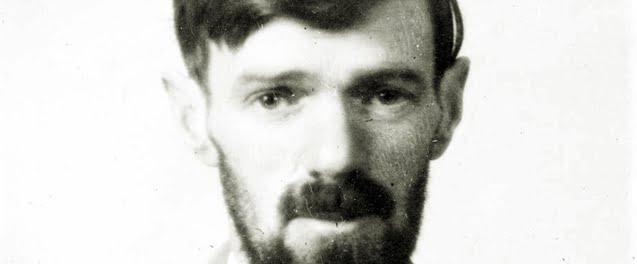 DH Lawrence, Lady Chatterley's creator
To listen to this post, click here – 
On this day in 1885 the English writer, poet and painter DH Lawrence was born into a Nottinghamshire working class family.
His powerful writing was often seen as scandalous and overly sensual, particularly regarding sexual imagery. The notoriety of his writing and painting forced Lawrence to live abroad for the last 12 years of his life. Much scandal was attached to his books both during his life and later; his novel Lady Chatterley's Lover was the subject of a court case in 1960.
All this has tended to obscure the fact that he wrote some very fine poetry. Here is an example, Lightening:
I felt the lurch and halt of her heart
Next my breast, where my own heart was beating;
And I laughed to feel it plunge and bound,
And strange in my blood-swept ears was the sound
Of the words I kept repeating,
Repeating with tightened arms, and the hot blood's blindfold art.
Her breath flew warm against my neck,
Warm as a flame in the close night air;
And the sense of her clinging flesh was sweet
Where her arms and my neck's blood-surge could meet.
Holding her thus, did I care
That the black night hid her from me, blotted out every speck?
I leaned me forward to find her lips,
And claim her utterly in a kiss,
When the lightning flew across her face,
And I saw her for the flaring space
Almost I hated her, she was so good.
Hated myself, and the place, and my blood,
Which burned with rage, as I bade her come
Home, away home, ere the lightning floated forth again.
Today I ask that I will be true to myself and strive to do my best in all things.