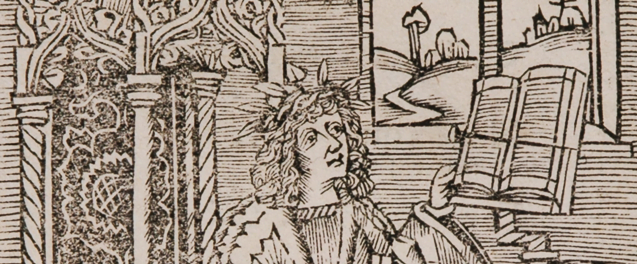 Horace brings humanity to the classics
On this day in 65 BC the Roman poet Quintus Horatius Flaccus was born. Affectionately known by classicists as Horace, he is loved for his enchanting lyric poetry but also for his self-deprecatory view on life (not a common Roman attitude).
He fought in the epic civil war, the Battle of Philippi (though he escaped the battlefield by throwing away his shield so he could run faster). He tells us that he prefers to have a nap than write poetry and complains of waiting up half the night for a girlfriend who never comes. In short, he is human. A friend of Vergil, he wrote about people and love.
Here is an ode by Horace, translated by AE Housman who called it "the most beautiful poem in ancient literature": Diffugere Nives:
The snows are fled away, leaves on the shaws
And grasses in the mead renew their birth,
The river to the river-bed withdraws,
And altered is the fashion of the earth.
The Nymphs and Graces three put off their fear
And unapparelled in the woodland play.
The swift hour and the brief prime of the year
Say to the soul, Thou wast not born for aye.
Thaw follows frost; hard on the heel of spring
Treads summer sure to die, for hard on hers
Comes autumn with his apples scattering;
Then back to wintertide, when nothing stirs.

Come we where Tullus and where Ancus are
And good Aeneas, we are dust and dreams.
Torquatus, if the gods in heaven shall add
The morrow to the day, what tongue has told?
Feast then thy heart, for what thy heart has had
The fingers of no heir will ever hold.
Today I give thanks for being alive and for being able to see and enjoy the seasons of the year as they come and go.