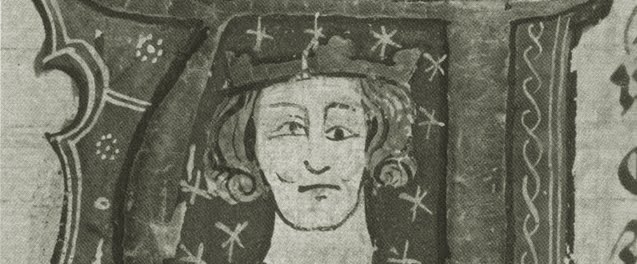 King Edward I and Hitler had things in common
To listen to this whole post, click here –
On this day in 1290, King Edward I of England expelled all Jews from the country and on the same day in 1925, Adolf Hitler in Germany, published Mein Kampf.
On a day when Hitler took a significant step towards furthering his policies for the establishment of a master race in Germany, we might pause to reflect that at an earlier time, an English King played a part in the sad and long history of Jewish persecution. England was also the first country to require all Jews to wear a badge denoting their race. Jews were not allowed back into England until Oliver Cromwell ruled the country, in 1657. By way of contrast, no expulsions ever took place in Scotland, which is thought to have the distinction of being the only European country with no history of state persecution of Jews.
Today's quotation is from Shylock's great speech in Shakespeare's Merchant of Venice:
Hath not a Jew eyes? Hath not a Jew hands, organs,
Dimensions, senses, affections, passions; fed with
The same food, hurt with the same weapons, subject
To the same diseases, healed by the same means,
Warm'd and cool'd by the same winter and summer
As a Christian is? If you prick us, do we not bleed?
If you tickle us, do we not laugh? If you poison us,
Do we not die? And if you wrong us, shall we not revenge?
If we are like you in the rest, we will resemble you in that.
If a Jew wrong a Christian, what is his humility?
Revenge. If a Christian wrong a Jew, what should his
Sufferance be by Christian example? Why, revenge.
The villainy you teach me, I will execute,
And it shall go hard but I will better the instruction.
Today I ask that I will treat all men as my brothers regardless of race or creed.