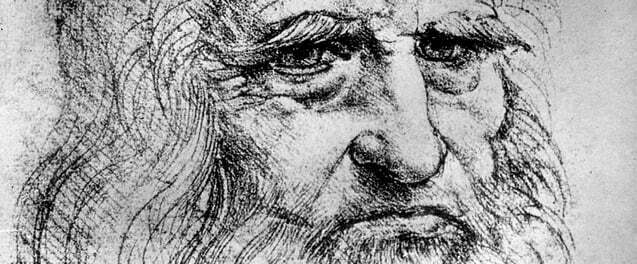 Leonardo's fifteen masterpieces
On this day in 1519 the Italian artist and polymath Leonardo da Vinci died.
His biographer, Giorgio Vasari said: "In the normal course of events many men and women are born with remarkable talents; but occasionally, in a way that transcends nature, a single person is marvellously endowed by Heaven with beauty, grace and talent in such abundance that he leaves other men far behind."
There are thought to be only fifteen extant paintings done by him, yet they are so exquisite that he is often held to be the greatest artist of all time. Here is a poem by John Keats that Leonardo would have appreciated, A Thing of Beauty:
A thing of beauty is a joy for ever:
Its loveliness increases; it will never
Pass into nothingness; but still will keep
A bower quiet for us, and a sleep
Full of sweet dreams, and health, and quiet breathing.
Therefore, on every morrow, are we wreathing
…Some shape of beauty moves away the pall
From our dark spirits. Such the sun, the moon,
Trees old and young, sprouting a shady boon
For simple sheep; and such are daffodils
With the green world they live in; and clear rills
That for themselves a cooling covert make
'Gainst the hot season; the mid-forest brake,
Rich with a sprinkling of fair musk-rose blooms:
And such too is the grandeur of the dooms
We have imagined for the mighty dead;
An endless fountain of immortal drink,
Pouring unto us from the heaven's brink.
Today I am grateful for beautiful things while remembering that I can find pleasure in the simple things of life too.