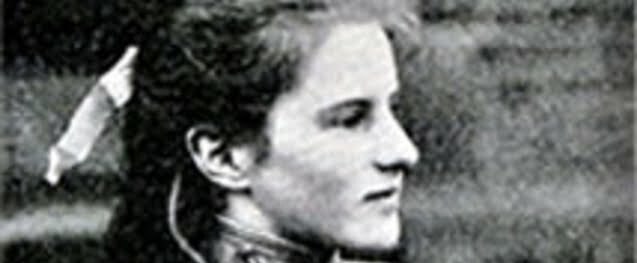 Mary Webb's stories of rustic discomfort
On this day in 1881 the novelist Mary Webb was born. Brought up in Shropshire, her stories are reminiscent in plot and style of her better known counterpart, Thomas Hardy. Her rustic heroes and heroines speaking mostly in local dialect, bringing a realism to the books that was not always matched by the sentimental and sometimes fanciful story lines.
In spite of the misery and poverty and despair that they often contained, her books acquired a large following in the 1930s – especially after the British Prime Minister Stanley Baldwin referred to her in a speech as a 'neglected genius'.
Not everyone was a fan, however, and her work inspired Stella Gibbons to write the much loved parody Cold Comfort Farm, based on Webb's Precious Bane. Gibbons later said: "The large agonised faces in Mary Webb's book annoyed me … I did not believe people were any more despairing in Herefordshire than in Camden Town". Here is a poem by Mary Webb, Treasures:
Into the scented woods we'll go
And see the blackthorn swim in snow.
High above, in the budding leaves,
A brooding dove awakes and grieves;
The glades with mingled music stir,
And wildly laughs the woodpecker.
When blackthorn petals pearl the breeze,
There are the twisted hawthorn trees
Thick-set with buds, as clear and pale
As golden water or green hail –
As if a storm of rain had stood
Enchanted in the thorny wood,
And, hearing fairy voices call,
Hung poised, forgetting how to fall.
Today I will be mindful of the beauty in nature and all things around me.