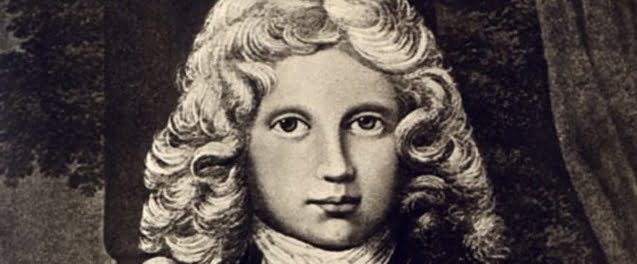 Mozart's lavatory humour
To listen to this post, click here –
On this day in 1787, Mozart completed his Eine Kleine Nachtmusik, one of his most delightful pieces.
By its tone, it must have been written when the composer was in a happy frame of mind and other works around the same time (The Marriage of Figaro, Don Giovanni), confirm this same light-hearted feeling. Four years later, he contracted his final illness and died penniless and was buried in a pauper's grave.
Perhaps less well known is his love of schoolboy lavatory humour which marked much of his correspondence. Here is part of a scatological letter (in translation) to his much loved cousin Maria after a visit in 1777:
"Dearest cozz buzz! I have received reprieved your highly esteemed writing biting… you command that I, too, should could send you my Portrait. Eh bien, I shall mail fail it for sure. Oui, by the love of my skin, I shit on your nose, so it runs down your chin…"
The story goes that Margaret Thatcher was so shocked when she was told about this on a visit to the Opera, that she refused point blank to believe it possible. I love it – it makes him human. He sent this poem to his mother:
Oh mother of mine:
Butter is fine.
Praise and thanks be to Him,
We're alive and full of vim.
Through the world we dash,
Though we're rather short of cash,
But we don't find this provoking
And none of us are choking…
..At night of farts there is no lack,
Which let off, forsooth, with a powerful crack….
Today I ask that I will love my fellow men and women for what they are and not seek to put them on a pedestal.