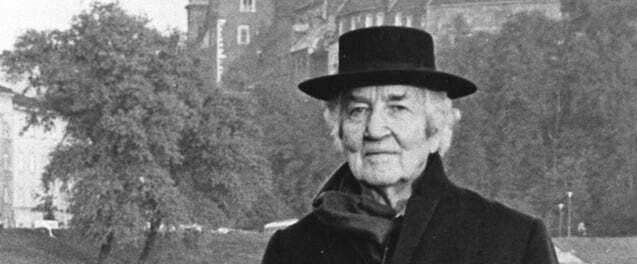 Robert Graves brings ancient Rome to life
On this day in 1985 the English writer and poet Robert Graves died aged 90. Graves was a classical scholar and his historical novels  I Claudius and Claudius the God about the decadence and intrigues of the Roman Empire, were hugely successful; his study of poetic inspiration, The White Goddess, has never been out of print.
His interpretations of the Greek myths were also well received. An expert on the classical world, he was given to conversing with his learned friends in Latin. He was also a noted poet and literary critic and his poetry of the First World War (he was severely wounded in France) is particularly fine. Graves lived for many years in Majorca and is buried there after his death aged 90.
Here is a poem by Graves while a soldier in France, its called '1915' –
I've watched the Seasons passing slow, so slow,
In the fields between La Bassée and Bethune;
Primroses and the first warm day of Spring,
Red poppy floods of June,
August, and yellowing Autumn, so
To Winter nights knee-deep in mud or snow,
And you've been everything.

Dear, you've been everything that I most lack
In these soul-deadening trenches—pictures, books,
Music, the quiet of an English wood,
Beautiful comrade-looks,
The narrow, bouldered mountain-track,
The broad, full-bosomed ocean, green and black,
And Peace, and all that's good.
Today I will try to 'wear the world like a loose garment' and be glad to show my feelings so that others may see my true self.
Photo source: Robert Graves Photographs at the University of Victoria, Canada