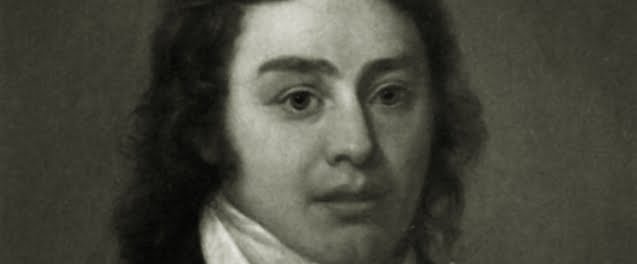 Samuel Taylor Coleridge's opium addiction
To listen to this post, click here –
On this day in 1772 the poet Samuel Taylor Coleridge was born.
A huge influence on later poets, he was a friend of Wordsworth, becoming a leading figure in the Romantic Movement. Coleridge was a notorious opium addict and his famous poems Kubla Khan and The Rime of the Ancient Mariner were largely written while under its influence. The extraordinary imagery of his opium-laden imagination is inimitable and has enhanced the English language.
Sadly in later life, opium became a huge albatross round the poet's own neck and he spent the last 18 years of his life living in the home of a London doctor who helped him to battle with his addiction. Here is a beautiful Coleridge poem, composed in an earlier and probably happier, time of life – Reflections on Having Left a Place of Retirement:
In the open air
Our Myrtles blossom'd; and across the porch
Thick Jasmins twined: the little landscape round
Was green and woody, and refresh'd the eye.
It was a spot which you might aptly call
The Valley of Seclusion!
I was constrain'd to quit you. Was it right,
While my unnumber'd brethren toil'd and bled,
That I should dream away the entrusted hours
On rose-leaf beds, pampering the coward heart
With feelings all too delicate for use?
I therefore go, and join head, heart, and hand,
Active and firm, to fight the bloodless fight
Of Science, Freedom, and the Truth in Christ.
Yet oft when after honourable toil
Rests the tir'd mind, and waking loves to dream
My Spirit shall revisit thee, dear Cot!
Today I ask that I shall be able to live my life free of all mood altering drugs.