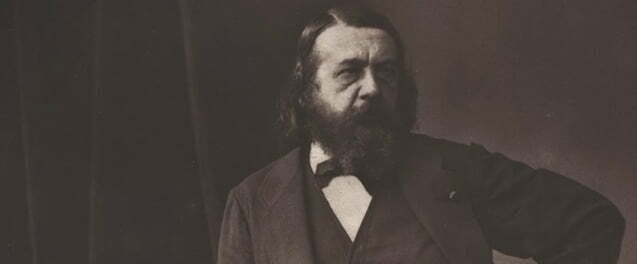 Theophile Gautier discovers hashish
On this day in 1846 the French journalist and poet Theophile Gautier wrote an account of his experiences at Club des Hashischins (Club of the Hashish-Eaters) a Parisian group dedicated to the exploration of drug-induced experiences. Members included Victor Hugo, Alexandre Dumas, Honoré de Balzac, Eugene Delacroix and Charles Baudelaire. The club had been started by Dr Jacques Joseph Moreau for mainly scientific research purposes but probably some of the attenders were 'only there for the gear.' Members dressed up in Arab costume and took the drug mainly as a syrup, with coffee7
It seems to have been Baudelaire, author of Les Fleurs du Mal and a known drug user, who derived most insight into the effects of cannabis. He believed that, more than the alcohol drinker, the hashish user was likely to suffer psychological problems, a view held by many professionals today.
Here is one of Gautier's poems entitled, rather aptly, Smoke:
Over there, trees are sheltering
A hunchedback hut . . . A slum, no more . . .
Roof askew, walls and wainscoting
Falling away . . . Moss hides the door.
Only one shutter, hanging . . . But
Seeping over the windowsill,
Like frosted breath, proof that this hut,
This slum, is living, breathing still
Corkscrew of smoke . . . A wisp of blue
Escapes the hovel, whose soul it is . . .
Rises to God himself, and who
Receives the news and makes it his.

(translated by Norman R Shapiro)
Today I am grateful that my life is not affected by mood altering drugs and I will strive to ensure that it will remain so.