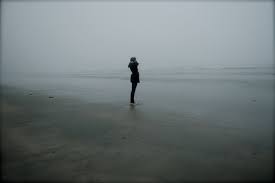 Wake up! A poem by Savannah Hamilton
Wake up, my dear, wake up!
You poor thing have been dreaming far too long!
Do you still know who you are?
I still remember you, so brave and strong.
A warrior of high ideals and yet naïve beliefs
That dual personality does amuse me still
So it was no surprise one day, when he came onto you
And offered you the choice of the red and blue pill.
I do not blame you, poor old soul
You just got tired of fighting all the time
Taking a change, embracing feelings hidden
Showed you a brave new world to which you would resign.
You were no longer princess, your memories abandoned, gone
And so you went to sleep, dismissing hopes and dreams for reveries
The very thing you feared would tear you, all of us, apart
Too late. Your past life non-existent now, just distant memories.
I saw you once, so happy, so innocent, so free.
And at the risk of breaking you, I chose to remain quiet.
Until I saw you alter fates: yours, mine, the people's, God's.
Commencing the apocalypse, I came to you. But you started a riot.
We went from friends to colleagues, then to strangers, enemies
It made me sick to see them hold your hand, call you the One
I wanted to convince you, fight, remind you who you are
But slowly hope turned to despair; clear now, their job was done
I wrote a final letter, "No matter what they tell you,
It was always aa game for them, their feelings never real.
You coming to believe them, 'spite your questioning, was part..
Part of their plan to take you, part of their nasty deal.
I know you won't believe me now but I just couldn't not try.
For their plan is to kill you and I had to say goodbye!"