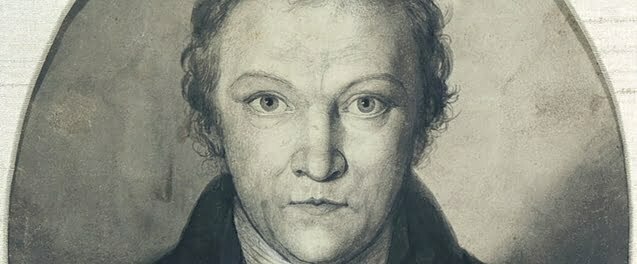 William Blake – poet and painter of passion
To listen to this post, click here –
On this day in 1757 the English poet and painter William Blake was born. A lover of the Bible but hostile to the Church of England (indeed, to all forms of organised religion), Blake was influenced by the ideals and ambitions of the French and American Revolutions.
He was considered beyond eccentric by many contemporaries for his idiosyncratic views and unconventional behaviour, but he is held in high regard by later critics for the force and creativity of his work.
All his life he was a rebel against the misuse of power and a free thinker, but above all, he was a man of passion. Here is a Blake poem which is thought to express his advocacy of free love, Earth's Answer:
Earth raised up her head,
From the darkness dread & drear.
Her light fled:
Stony dread!
And her locks cover'd with grey despair.
Prison'd on watry shore
Starry Jealousy does keep my den
Cold and hoar
Weeping o'er
I hear the Father of the ancient men
Selfish father of men
Cruel, jealous, selfish fear
Can delight
Chain'd in night
The virgins of youth and morning bear.
Does spring hide its joy
When buds and blossoms grow?
Does the sower?
Sow by night?
Or the plowman in darkness plow?
Break this heavy chain,
That does freeze my bones around
Selfish! vain!
Eternal bane!
That free Love with bondage bound.
Today I give thanks for eccentric and passionate people who can lead us to reconsider our attitudes.