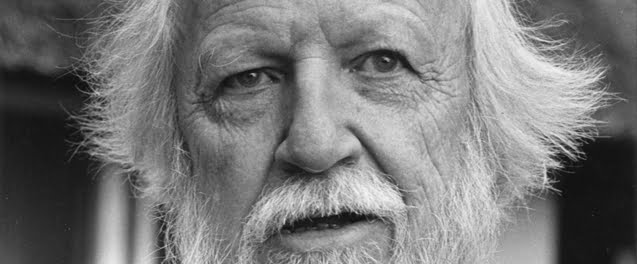 William Golding, Lord of the Flies
To listen to this post, click here –
On this day in 1911 the English novelist William Golding was born.
In 1983 he won the Nobel Prize for Literature. His first and most famous novel is Lord of the Flies which tells the story of a group of schoolboys marooned on a desert island who revert to savagery. It was not published until 1953 when Golding was 42. Golding had a distinguished war record in the navy and afterwards lived quietly in the West of England.
This poem by Robert Browning has some of the feeling of abandonment that the boys in William Golding's famous book must have felt, Waring:
What's become of Waring
Since he gave us all the slip,
Chose land-travel or seafaring,
Boots and chest, or staff and scrip,
Rather than pace up and down
any longer London-town?
Who'd have guessed it from his lip,
Or his brow's accustomed bearing,
On the night he thus took ship,
Or started landward? – little caring
I left his arm that night myself
For what's-his-name's, the new prose-poet,
That wrote the book there, on the shelf –
How, forsooth, was I to know it
If Waring meant to glide away
Like a ghost at break of day?
Never looked he half so gay!
Today I ask to be proactive and not allow myself to be driven by events into self-defeating behaviour.