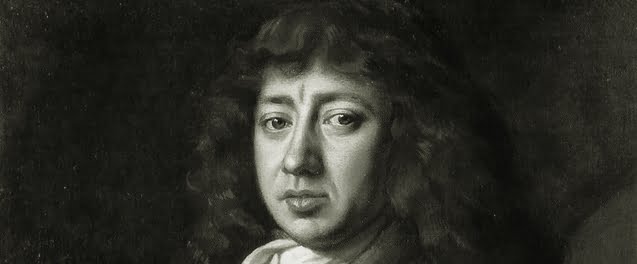 Samuel Pepys mistakenly hit his wife
The New Year officially begins today. We all want to make a good start to the year, a new beginning, but we don't always get it right. Here is how Samuel Pepys began his in 1662:
"Waking this morning out of my sleep on a sudden, I did with my elbow hit my wife a great blow over her face and nose, which waked her with pain, at which I was sorry, and to sleep again."
However, the start of the next year was better:
"Lay with my wife at my Lord's (the Earl of Sandwich) lodgings …till ten o'clock with great pleasure, talking."
Pepys had a great capacity for work when necessary, as shown by his January 1st entry for 1664 –
"Went to bed between 4 and 5 in the morning with my mind in good temper…and slept until about eight, that many people came to speak with me."
Somehow, he never lost his enthusiasm however tired he got.
There are many lengthy poems on the subject of the New Year, but my favourite is this Haiku by eighteenth-century Japanese poet Kobayashi Issa:
New Year's Day…
Everything is in blossom!
I feel about average
Today I will try to act with determination when I need to, in order to improve myself, by working hard each day. But if I feel 'about average', I will accept that too.